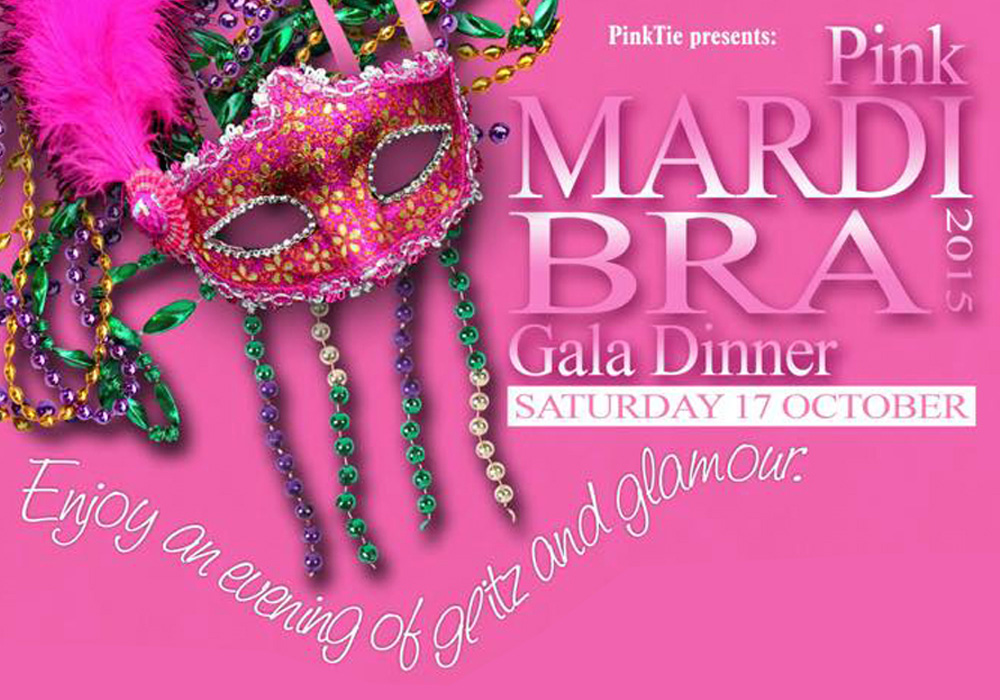 I met the Pink Drive team by chance earlier this year at the Pink One Day International Cricket when South Africa scored that amazing victory at Wanderers. But nothing ever happens by chance now does it! They are an amazing team of people doing great work across South Africa to create awareness about breast cancer, together with the More Balls Than Most campaign. I met some new faces and also reconnected with some familiar faces. Just have to love how things work.
October is around the corner and is going to be an exciting month. The Pink Tie Mardi Bra Gala dinner takes place on 17th October 2015 at Emperor's Palace and promises to be an evening of glitz, glamour, good food, great music and entertainment! And it is in aid of a great cause making a real difference in so many people's lives across our country.
MC for Pink Drive in October – I have the privilege to MC' and co-host the Pink Drive evening at Emperor's Palace. My co-host will be the beautiful and vivacious Jolene Martin. We have worked together in the past and shot a short TV commercial – we had a lot of fun and the end product looked great under direction of Renee Goedhals. I am very excited to be working with Jolene again. I think we are going to have even more fun hosting this festive event. We might even have a surprise up our sleeves, but you will have to be there to see what we have planned.
Buy your tickets now, if you have not done so already. Bring some friends or colleagues – there are still a few tables left. It is sure to be a great evening out. Tickets include a 3 course meal, wine, entertainment, and much more. Come let your hair down with us whilst supporting a worthy cause. Contact penny@pinkdrive.co.za to book.