"Captivate your audience with an MC, host or presenter that expertly combines an engaging and warm personality with subtle charm and wit. Any event, brand or ceremony would be lucky to have Bennum running the show."
– Khanyi Buthelezi (CEO, Embassy Agency)
Sorbet Man Fun Shoot
Posted July 2, 2015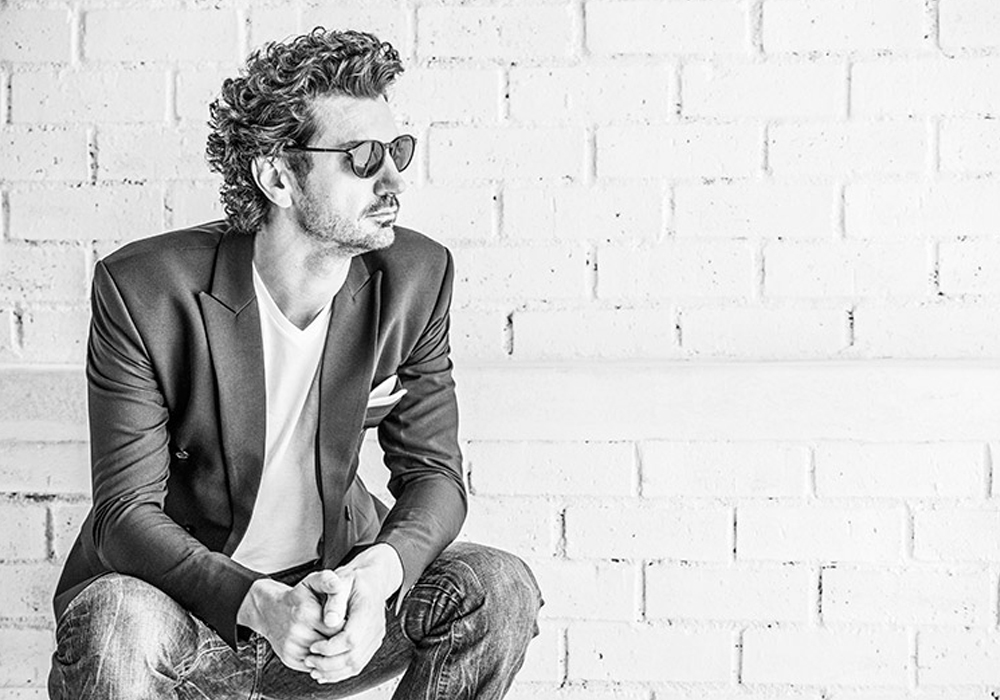 I recently did some model work for Sorbet Man. This is part of their "Real Men Groom" campaign. The looks were manly and trendy, very metrosexual but relaxed and understated and showing a few options that varied from comfortable jeans and T-shirt wear to more stylish, whilst illustrating the guys with their well-maintained beards. All of this was set against a rough brick wall background which reinforced the rough understated atmosphere. The interaction amongst the guys was fun and produced some great photos.
I also did a few shots which were more fun and quirky for Sorbet Man gift cards, just in time for Father's Day in June a few weekends ago. The Father's Day package was ideal for guys to unwind at the Sorbet Man store in Sandton whilst enjoying a drink and some manly pampering to get groomed and looking great!
The photos were taken by photographer Kevin Mark-Pass and I had great fun working with him again. Kevin knows just how to make everyone feel at ease and capture the best shots. He managed to get some good looks from me – varying from serious to more quirky in a variety of clothing styles. He clicks away amongst the madness of models, stylists and directors with some great tunes playing in the background.
It was such a pleasure to work with the team and everyone from Sorbet. The team worked seamlessly to get me ready for the various looks. I always love the behind the scenes talking and getting to know the stylists, hairdressers, make-up artists and crew whilst having a few cups of good coffee. And of course seeing some familiar faces from previous shoots.
Overall it was a fun and adventurous day in front of the camera, and I am thrilled to add these pics to my portfolio of work! See more of the pics in my gallery. The campaign is live and can be seen on www.sorbet.co.za/sorbet-man and on https://www.facebook.com/pages/Sorbet-Man/1521529004728678
"Bennum has a very engaging delivery style and eloquent speaking ability. He adds class and elegance to any function or event." – Nina Pieters (Owner – Events Extra-Ordinary)
"He is a great brand ambassador, always making sure that he is fully clued up with all the relevant and recent information, carrying the brand forward in a positive and knowledgeable manner. I will work with Bennum any day of the week. Great guy and loyal friend." – Ewan Strydom (Owner -Morning Breakfast Show Presenter, SABC3)
"It was great to have Bennum as MC at our wedding. We could relax and enjoy our special day knowing that all the formalities were taken care of and running smoothly. Bennum made sure our guests were taken care of and everything ran on time. He even helped us plan the sequence of events and was a great help in pulling the programme together." – Corlia Kemp
"Bennum has a very engaging delivery style and eloquent speaking ability. He adds class and elegance to any function or event." – Nina Pieters (Owner – Events Extra-Ordinary)
"He is a great brand ambassador, always making sure that he is fully clued up with all the relevant and recent information, carrying the brand forward in a positive and knowledgeable manner. I will work with Bennum any day of the week. Great guy and loyal friend." – Ewan Strydom (Owner -Morning Breakfast Show Presenter, SABC3)
"It was great to have Bennum as MC at our wedding. We could relax and enjoy our special day knowing that all the formalities were taken care of and running smoothly. Bennum made sure our guests were taken care of and everything ran on time. He even helped us plan the sequence of events and was a great help in pulling the programme together." – Corlia Kemp