[rev_slider alias="top-slider-home-new"]
"Captivate your audience with an MC, host or presenter that expertly combines an engaging and warm personality with subtle charm and wit. Any event, brand or ceremony would be lucky to have Bennum running the show."
– Khanyi Buthelezi (CEO, Embassy Agency)
EVENT HOST, MC & PRESENTER
[cl-ib image="1345″ size="full" title="EVENT HOST" animation="hebe" bgcolor="rgba(26,30,33,0.7)" textcolor="#d6dcdf" ratio="1x1″ title_size="26px" title_tag="h1″]
As a host, Bennum will work with you to find the best way to deliver the brand message that you want your guests to get. Bennum acts as an ambassador for your brand ensuring that everyone attending will not only enjoy themselves, but talk about it for weeks afterwards.
[cl-ib image="1344″ size="full" title="MC" animation="hebe" bgcolor="rgba(26,30,33,0.7)" textcolor="#d6dcdf" ratio="1x1″ title_size="26px" title_tag="h1″]
As a formal Master of Ceremonies at your next event, Bennum will inject a sense of gravitas while ensuring the event achieves your objectives. Through wit and charisma, your guests will be entertained, captivated and impressed.
Available for formal functions (including weddings), make sure that your event runs smoothly with Bennum as your MC.
[cl-ib image="1343″ size="full" title="PRESENTER" animation="hebe" bgcolor="rgba(26,30,33,0.7)" textcolor="#d6dcdf" ratio="1x1″ title_size="26px" title_tag="h1″]
Create an exciting atmosphere and generate interest in your product, business or event by choosing the right face to represent it.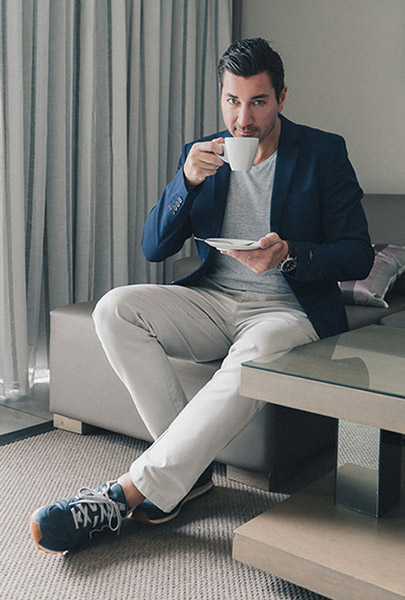 Originally from the Eastern Cape, a sense of adventure drew Bennum to Johannesburg to continue his studies and further his career prospects. Having worked on the PR of an international brand whilst completing a B.Comm Law degree and a Brand Communications Strategy degree, Bennum moved into the media industry before settling on communications as a career. This has equipped Bennum to deal with the inevitable curve balls that come with events.
Bennum was propelled into the public eye after being named a Mr South Africa Top 5 Finalist in 2009, where he also received the Businessman of the Year Award. In his career Bennum has worked with a number of notable brands and events including The Expresso Show on SABC3, Sorbet, Pick 'n Pay Shop Big Win Big Promotion and Pink Drive and many more.
During his free time, Bennum rallies for causes that revolve around community upliftment. By changing people's environments, he believes that it is possible to instil a sense of ownership and pride in a community and therefore, transform their situation entirely.
When he's not out in the country exploring off-the-radar destinations, you can find Bennum in the kitchen entertaining his family and friends, or spending quiet time reading, gardening and doing DIY projects.
Feel free to take a look at my modelling profile:
"Bennum has a very engaging delivery style and eloquent speaking ability. He adds class and elegance to any function or event." – Nina Pieters (Owner – Events Extra-Ordinary)
"He is a great brand ambassador, always making sure that he is fully clued up with all the relevant and recent information, carrying the brand forward in a positive and knowledgeable manner. I will work with Bennum any day of the week. Great guy and loyal friend." – Ewan Strydom (Owner -Morning Breakfast Show Presenter, SABC3)
"It was great to have Bennum as MC at our wedding. We could relax and enjoy our special day knowing that all the formalities were taken care of and running smoothly. Bennum made sure our guests were taken care of and everything ran on time. He even helped us plan the sequence of events and was a great help in pulling the programme together." – Corlia Kemp
"Bennum has a very engaging delivery style and eloquent speaking ability. He adds class and elegance to any function or event." – Nina Pieters (Owner – Events Extra-Ordinary)
"He is a great brand ambassador, always making sure that he is fully clued up with all the relevant and recent information, carrying the brand forward in a positive and knowledgeable manner. I will work with Bennum any day of the week. Great guy and loyal friend." – Ewan Strydom (Owner -Morning Breakfast Show Presenter, SABC3)
"It was great to have Bennum as MC at our wedding. We could relax and enjoy our special day knowing that all the formalities were taken care of and running smoothly. Bennum made sure our guests were taken care of and everything ran on time. He even helped us plan the sequence of events and was a great help in pulling the programme together." – Corlia Kemp