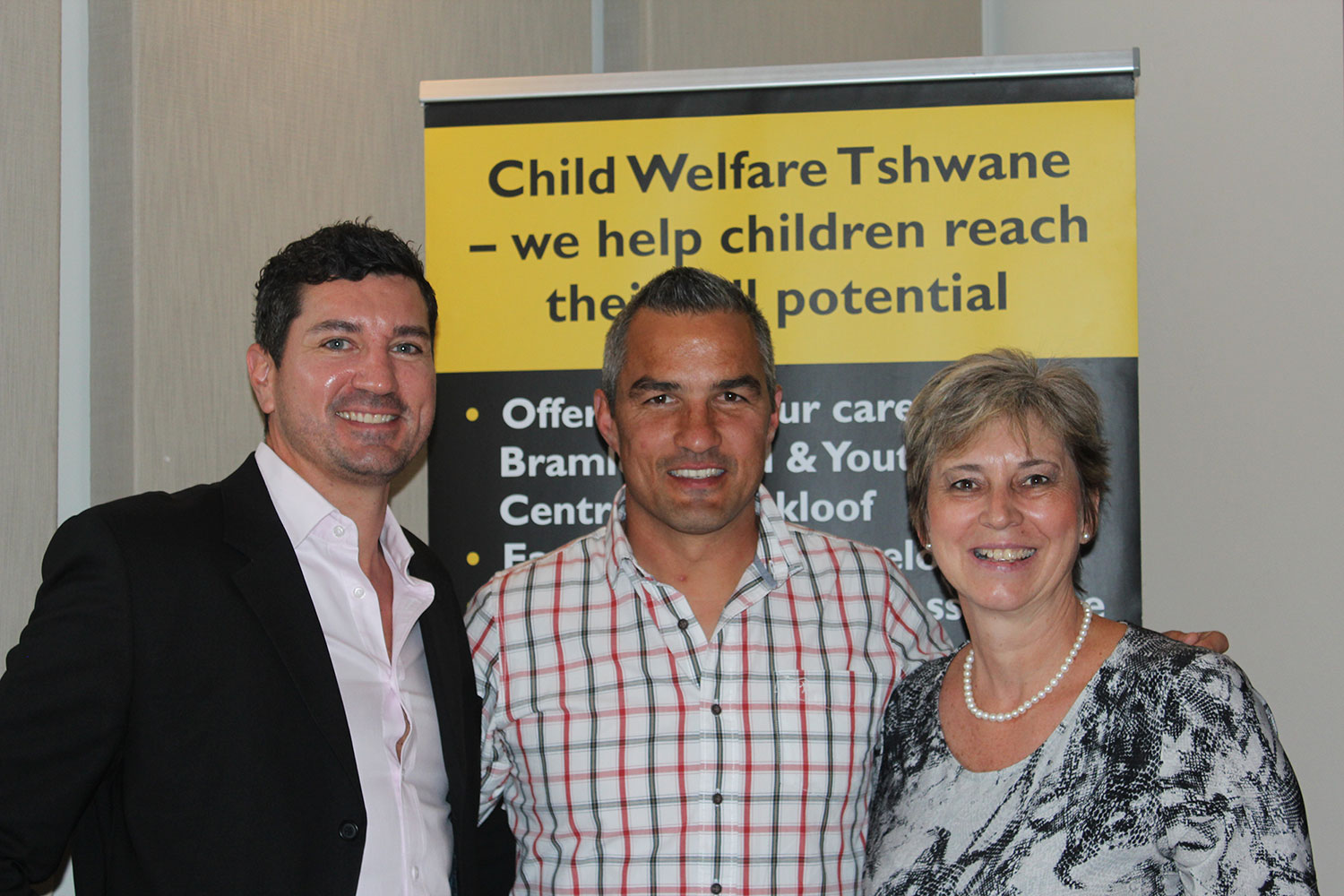 At the end of September Child Welfare Tshwane celebrated a century of caring for, protecting and empowering vulnerable children in the region with a charity event, hosted at the Menlyn Boutique Hotel. I was honoured to be able to MC the occasion which helped them mark this milestone.
The keynote speaker was Springbok Sevens Rugby coach and former player Neil Powell, who shared his 'Seven Steps to Success', illustrating how hard work and perseverance have contributed to his successful career. It's easy to see why he's such a successful coach: he effortlessly inspired everyone in the audience to do more – and do it better.
I think the work Child Welfare Tshwane do is vital and the way they manage to support so many children with their extremely limited resources is quite astonishing. With so many people in South Africa, in need, I have been looking for a charity to back where I feel my skills can make a genuine difference, and I am delighted to be associated with this particular organisation. I'm passionate about making sure children are cared for and giving them the best possible opportunities so they can thrive and drive our country forward – and I believe that Child Welfare Tshwane is doing exactly that.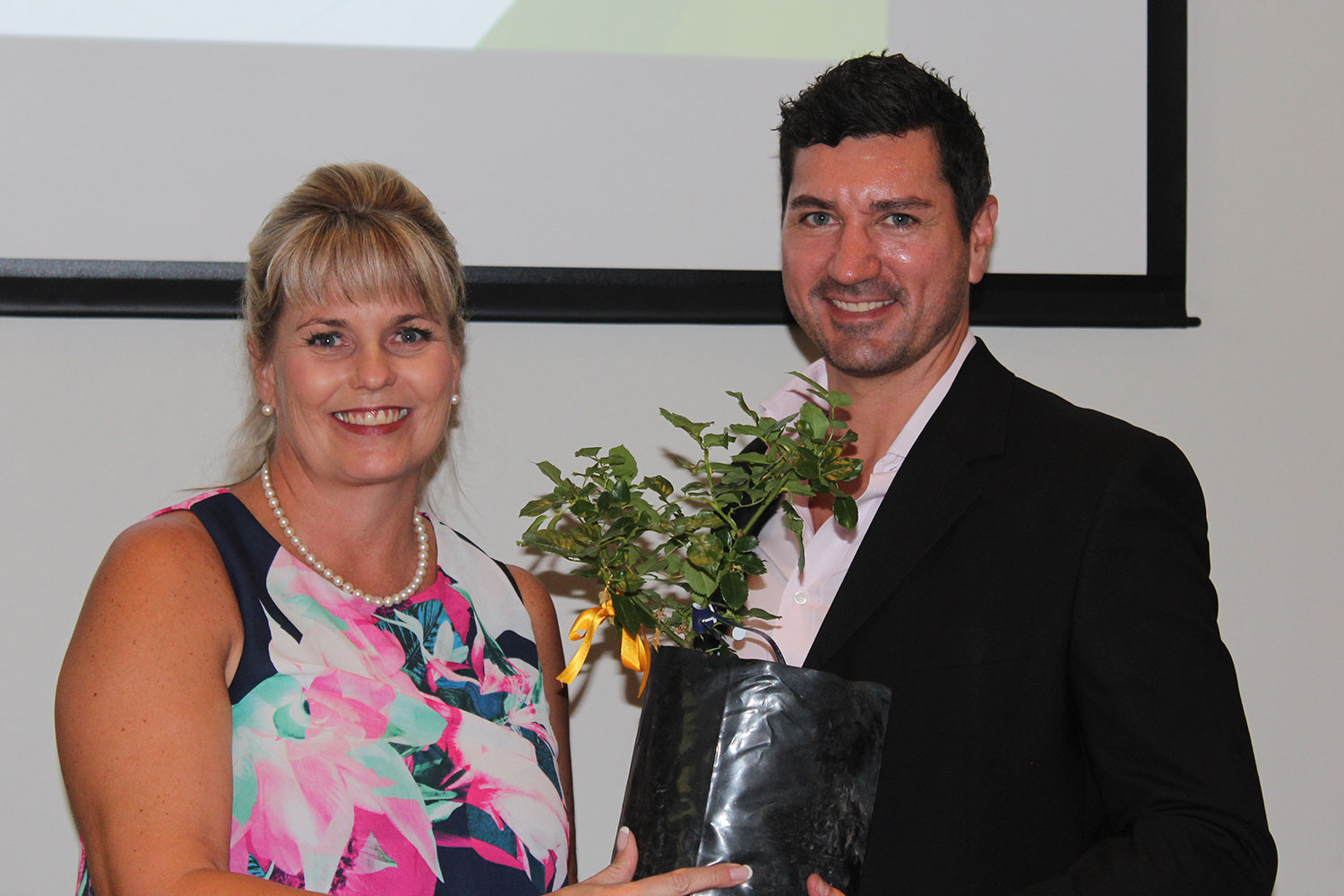 The day was a great success and really paid tribute to the incredible work that the teams throughout the years at Child Welfare Tshwane have been doing, selflessly and often at great personal cost, since 1918. If you feel you can contribute to their work in any way – whether by giving financially or sharing your time – please get involved and help make a difference in the lives of children in the area. As part of their fundraising initiative, Child Welfare Tshwane have the most beautiful limited-edition roses, called "The Yellow", on sale in honour of their centenary. Get your special plant today for just R150 by calling (012) 460 9236 – I have one in my garden and it's both a beautiful addition and a powerful reminder of how easy it can be to help those in need.
"Bennum has a very engaging delivery style and eloquent speaking ability. He adds class and elegance to any function or event." – Nina Pieters (Owner – Events Extra-Ordinary)
"He is a great brand ambassador, always making sure that he is fully clued up with all the relevant and recent information, carrying the brand forward in a positive and knowledgeable manner. I will work with Bennum any day of the week. Great guy and loyal friend." – Ewan Strydom (Owner -Morning Breakfast Show Presenter, SABC3)
"It was great to have Bennum as MC at our wedding. We could relax and enjoy our special day knowing that all the formalities were taken care of and running smoothly. Bennum made sure our guests were taken care of and everything ran on time. He even helped us plan the sequence of events and was a great help in pulling the programme together." – Corlia Kemp
"Bennum has a very engaging delivery style and eloquent speaking ability. He adds class and elegance to any function or event." – Nina Pieters (Owner – Events Extra-Ordinary)
"He is a great brand ambassador, always making sure that he is fully clued up with all the relevant and recent information, carrying the brand forward in a positive and knowledgeable manner. I will work with Bennum any day of the week. Great guy and loyal friend." – Ewan Strydom (Owner -Morning Breakfast Show Presenter, SABC3)
"It was great to have Bennum as MC at our wedding. We could relax and enjoy our special day knowing that all the formalities were taken care of and running smoothly. Bennum made sure our guests were taken care of and everything ran on time. He even helped us plan the sequence of events and was a great help in pulling the programme together." – Corlia Kemp